product introduction

product description
●Size measurement, less than 1 second
Longtian Hercules volume scales provide shippers with the size and weight of pallet shipments, enabling users to identify the correct freight class and reducing the risk of carriers charging non-compliant fees. Ensure that the freight on the invoice is shipped through Hercules and get a measurable, almost instant return on investment.
●Install and run on the same day.
In less than a day, Hercules can be unboxed, installed and put into use.
●Direct operation
The Hercules can be loaded with a forklift or side-loaded with a pallet jack and an optional entrance ramp. Just put the tray on the floor scale and use USB to connect the monitor and barcode scanner to capture the size. In less than two seconds, Hercules measures and provides the size and weight, and uses the optional high-resolution camera to take a digital photo of the item.
●Various product sizes
Can measure the size from 15 cm to 150 cm.
●Easy network integration
Hercules can easily transmit size, weight and images to the network. Hercules is built using a web server interface, through HTTP requests, status checking, and XML parsing, using configurable capture definitions to provide simple integration.
●Easy to use
Place the tray on the scale and trigger Hercules to scan the size and display the result
●Best speed and performance in the industry
In less than 1 second, Hercules provides size, weight and optional images for each transaction through a solid 3D camera and powerful algorithm
●The standard system includes:
1.5 x 1.5 m, 3000 kg capacity floor scale, panel mounted weight indicator, USB connected touch screen display and overhead sensor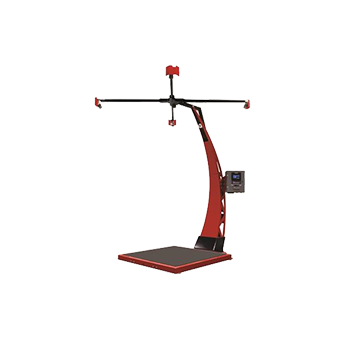 Independent intellectual property rights
From 3D system design and optimization, to algorithm and software design, chip design and development, we have completely independent intellectual property rights.

Take the lead in mass production
The product has been in mass production since 2015, and the algorithm and hardware have been iteratively optimized.

Full platform compatibility
The product can adapt to the diverse application scenarios of major manufacturers, and can be widely used in TV, mobile phones, robots, VR/AR and other fields.
Application scene

Application scenario

Mobile phone/tablet
The 3D structured light camera on the front of the mobile phone can realize 3D face unlock, AR camera and other functions;
3D face recognition
The 3D sensor camera can be applied to 3D face recognition authentication in scenes such as face-swiping payment, face-swiping withdrawal, face-swiping access control, face-swiping security check, etc.;

Smart living room
The 3D sensor camera is used with a large-screen TV to provide users with AR education, games, somatosensory fitness and many other contents;

Robot 3D Vision
The robot four-in-one vision system can quickly realize the functions of 3D map creation, obstacle avoidance, and navigation;

3D scanning
Obtain 3D image information of the object through scanning, and build a 3D image model;

Three-dimensional body measuring instrument
Quickly measure body shape data, intelligently match product sizes, and personally customize clothing;